DC Rivals HyperCoaster: what you need to know about Movie World's new coaster
Putting to rest speculation that has been underway since November 2015, Warner Bros. Movie World have given a name to Australia's biggest ever roller coaster. The attraction – due to open in late 2017 – will see DC's superheroes and villains go head to head.
18 months after Village Roadshow first teased that Warner Bros. Movie World would be receiving an attraction that would be one of the world's best theme park drawcards, the theme park has formally announced DC Rivals HyperCoaster, the largest roller coaster and the most expensive individual theme park attraction in Australian history.
DC Rivals HyperCoaster says everything you need to know. The ride currently under construction at the front of the Gold Coast theme park perfectly evokes these iconic rivalries with its bright fuchsia track and slate grey support structure.
Perhaps the single most unique aspect of the roller coaster will be its rear-facing back row. Two riders can experience the gut-wrenching roller coaster journey in reverse with a completely unobstructed view of the track. It's a feature never found before on a roller coaster of this scale.
The vital stats:
61.6m height
Track length of 1.4km with 355 steel columns
Top speed of 115km/hr
4.3 positive g-force
Key elements
Twisting first drop
Camelback hill
Non-inverting loop
Stengel dive
Inclined dive loop
360° "pretzel" helix surrounding and intersecting non-inverting loop
Bunny hills
This ride will feature an emphasis on speed and airtime, with moment after moment of airtime goodness. This ride features no shortage of hills that are sure to offer moments of so-called "ejector air".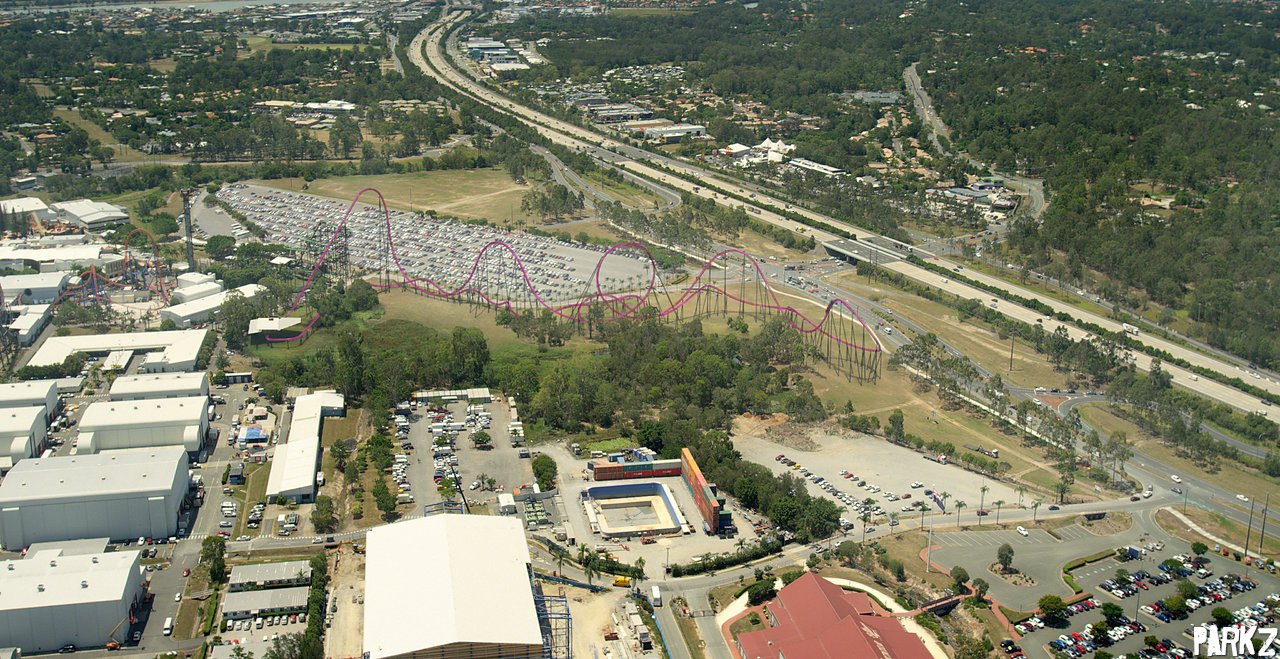 The non-inverting loop also shares a lot in common with the traditional vertical loop, though with a very literal twist at its apex. This element was first seen on Hollywood Rip, Ride, Rockit at Universal Studios Florida in 2009; it'll be the first time the element is featured on an Australian roller coaster.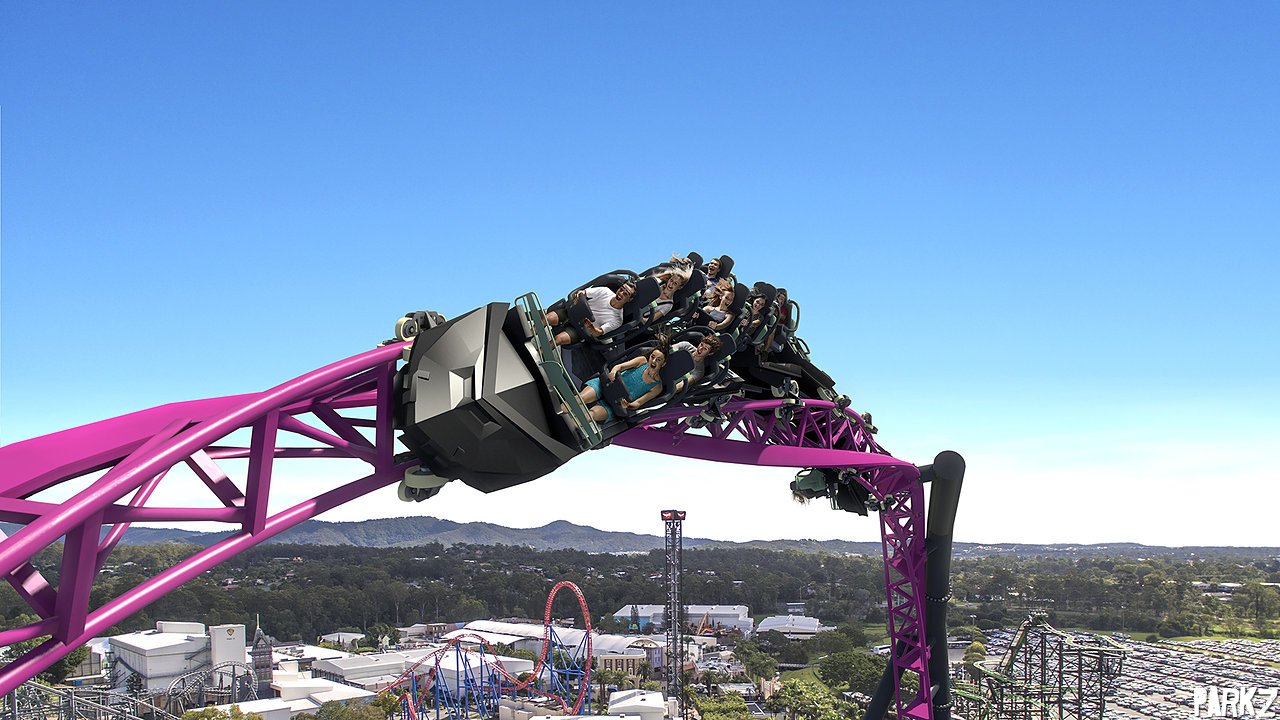 The theme – facing DC's iconic heroes against their nemeses – will be the seventh DC Comics themed ride at Warner Bros. Movie World. It follows on from:
Batman and The Joker are the most promenent heroes on the ride; the ride will feature a truly iconic Joker face at the apex of its 61.6 metre lift hill, while the roller coaster will feature a sleek Batmobile inspired train.
DC Rivals HyperCoaster is expected to open in late 2017. The monumental roller coaster is currently under construction at Warner Bros. Movie World.
Featured in this article
---
Recent articles
Now trending