Dreamworld's plans for a simulator will face tough competition
Dreamworld has a concept underway that will see the the theme park's cinema converted into a simulator attraction. But it's not the only such attraction in the pipeline in southeast Queensland.
Dreamworld CEO Craig Davidson told Parkz in a recent interview that they plan to turn the park's cinema building into a family attraction that utilises the large projection space for a simulator ride.
We're yet to hear full details of the plan, but the concept of developing a simulator attraction based around a large screen is not a new one. It's a staple of Disney and Universal Studios theme parks around the world.
It's not even the only concept of its kind underway in the region. Perhaps the biggest competition Dreamworld faces in this space will be a plan announced by Brisbane Lord Mayor Graham Quirk in December last year.
In December last year, Cr Quirk announced a USD$20 (AUD$26) million investment in an i-Ride Flying Theatre from Taiwan's Brogent Technologies, to be built in Brisbane's South Bank Parklands.
This style of attraction was first developed by Disney for their revolutionary Soarin' ride that first appeared at Disney California Adventure in 1999. Riders board and are lifted, legs dangling in front of a large IMAX screen. The ride uses movement, wind and artificial scents to give an immersive sensation of a hang gliding flight.
Warner Bros. Movie World were working on their own version of the same style of ride in 2004 to replace the vacant Show Stage. It was reportedly cancelled as Warner Village Theme Parks faced difficulties in finding a company that could engineer the bespoke ride system for them. They were working with a $13 million budget at the time.
Since then numerous manufacturers have developed turnkey versions of of this style of attraction. Vekoma have partnered with Brogent to offer a version, while Intamin, Huss and numerous others also offer variations of big-screen simulators.
The Brisbane ride will feature a reel of tourist-friendly footage from around Australia produced by leading production company Cutting Edge.
"Aerial cinematography of Australia's breathtaking landscape with i-Ride flying theater will give Australia's visitors a brand new experience," said C.H. Ouyang, CEO of Brogent Technologies in a statement.
Meanwhile Dreamworld this week hinted strongly at a similar Australiana angle for their simulator ride.
"[We are] a very Australian brand and Australian theme park and that's really important to us," Mr Davidson told Parkz of the cinema project.
Certainly the biggest challenge will be that Dreamworld are working with an existing building. The millions saved on construction also inherently limits its uses. The Dreamworld Cinema is set deep into the ground and narrowly surrounded by the Eureka Mountain Mine Ride as well as a number of recently rennovated food outlets. This no doubt poses significant limts on what can be reasonably installed without completely rebuilding the structure, whereas Mr Davidson spoke to the ease of installation in our interview.
"We've got a concept that we intend to go ahead and put in and we see a fairly quick timeframe on that," said Mr Davidson.
Dreamworld's cinema was originally an IMAX theatre, so the space is certainly well-suited to large-scale projection.
If Dreamworld were working with a budget anything like Brisbane's $26 million i-Ride project, it would be the most expensive single attraction ever built at Dreamworld.
Smaller scale simulation rides for Dreamworld could include traditional floor-mounted motion-bases spread out in front of the screen. This is how Back to the Future, Simpsons Ride and Minions Mayhem operate at Universal Studios theme parks.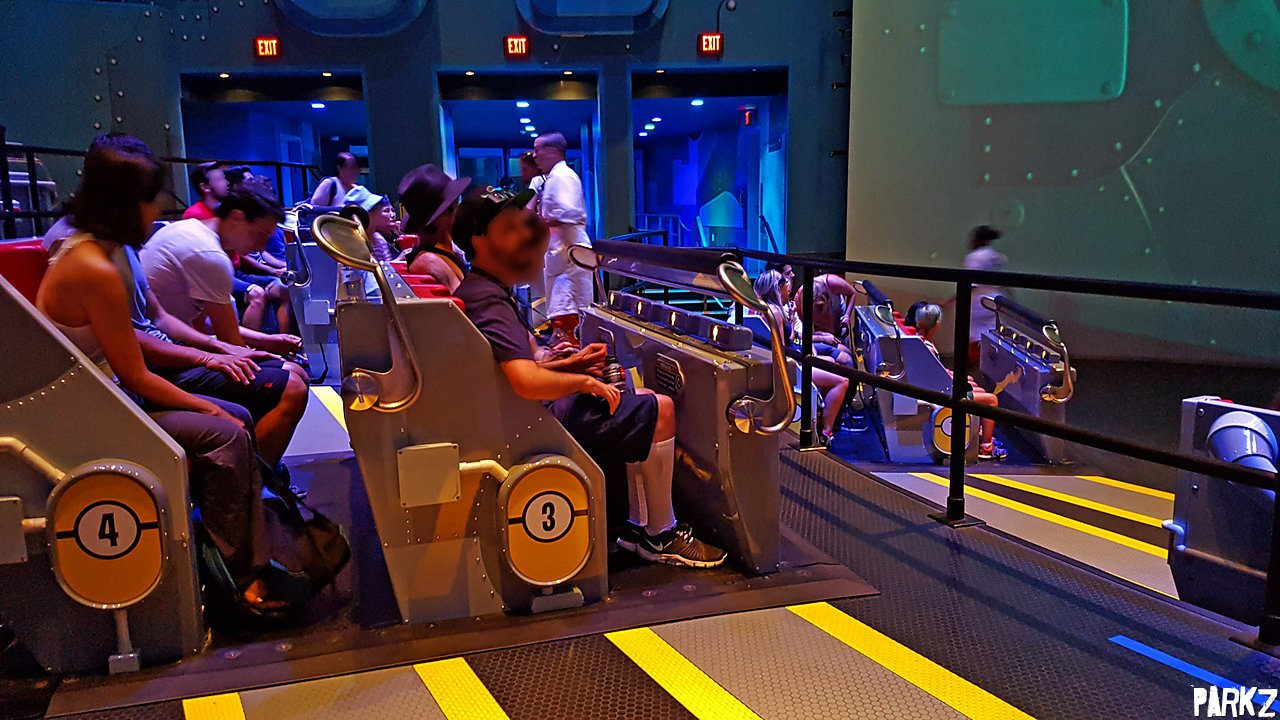 Then of course there's concepts as low-budget and easy to install as simple 4D motion seats such as those featured in Movie World's Roxy Theater. It's doubtful any theme park would get away with calling this a simulator however.
Further details from Dreamworld are expected to be announced in coming weeks. It's at this point we'll see what direction Dreamworld are taking with this attraction, and whether the concept has what it takes to rival Brisbane's fully realised plans for a major, standalone tourist attraction.
Featured in this article
---
Recent articles
Now trending