Ardent Leisure's sale of its bowling division points to Dreamworld sale next
As Ardent Leisure inks a deal to sell their Australian bowling division, all signs point to a lean, USA-focused future for Ardent Leisure. One without Dreamworld.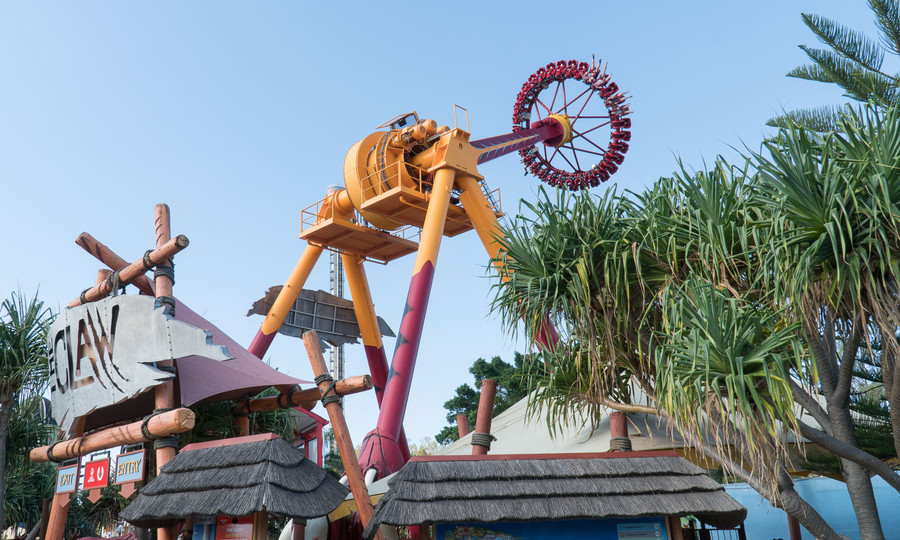 The sale of Ardent Leisure's bowling division to The Entertainment and Education Group for $160 million leaves the Australian company with just two core assets: Dreamworld, which was the backbone of the company (originally Leisurewide Property Trust, later known as Macquarie Leisure Trust) when they formed and listed on the Australian stock exchange in 1998, and Main Event, a USA chain of bowling-based entertainment centres which in recent years has become the company's only real growth strategy.
In recent years they sold off their Australian marina operations and health clubs to pay down debt and further fund their aggressive strategy in the USA. It's paid off to some extent – Main Event centres offer enticing returns of around 30 per cent – though the strategy has been criticised for everything from oversaturating the market and cannibalising their own business, to the quality of the mac and cheese they serve customers.
Nonetheless, it's the future Ardent Leisure sees for themselves. Last year the company voted to rename themselves to Main Event Entertainment, further reinforcing their commitment to this business.
Ardent Leisure is currently without a CEO. Leading the company is noted corporate raider Gary Weiss whose investment group purchased a 10 per cent stake in Ardent Leisure and initiated a very public campaign for representation on the company's board that culminated in his appointment as chairman in September.
Today's news of the sale of the company's bowling division is an indication that Gary Weiss's Ardent Leisure is lean and continues the company's trend of selling assets to invest in Main Event.
Whether Gary Weiss acts in the long-term interests of the company or seeks to find a fast return for shareholders, there's little justification for holding onto Dreamworld.
The company's address to shareholders today spoke of new attractions and developing surplus land, regurgitating the same transparently vague statement they have for months.
"In Theme Parks our goal is to reinvigorate customer attendance through the introduction of new attractions and further expanding our strategic partnerships, as well as continuing to explore opportunities to develop our surplus land. Supported by the ongoing growth in domestic and international visitors to the Gold Coast and the pending development of large scale infrastructure in the nearby Coomera Town Centre, we believe that this reinvestment will result in a material increase in earnings over time."
The fact is Dreamworld needs major capital. Its bloated footprint, ageing infrastructure and the permanent closure of major attractions like Thunder River Rapids has left the park in an unenviable situation. But Ardent Leisure simply cannot justify the spend – or the length of time – that Dreamworld needs to rebound.
If there's one thing that the previous deals to sell Ardent's marinas and health clubs told us, it's that capital injections at Ardent Leisure don't make their way back to theme parks.
Competitors Village Roadshow Theme Parks have invested $200 million on their Gold Coast theme parks in the past five years, outspending Ardent nearly five to one.
How does Ardent Leisure justify remaining competitive on the Gold Coast, when Main Event has the potential to offer far greater returns for shareholders – and Gary Weiss?
The answer is they can't. Dreamworld needs to be sold to an experienced operator that is willing to give the theme park the rejuvenation and fresh start it needs.
Featured in this article
---
Recent articles
Now trending