Dreamworld's Wipeout and Log Ride remain closed as reopening dates shift
Dreamworld's hopes to return both the Wipeout and Rocky Hollow Log Ride to service before Christmas didn't come to fruition as reopening dates continue to be pushed back.
Dreamworld faced an uphill battle with maintenance and safety in 2017, engaging in unprecedented safety audits, closures and upgrades over the past twelve months.
The end result of this is that almost everything at Dreamworld is back up and running, save for two high profile exceptions.
Rocky Hollow Log Ride, one of the theme park's original 1981 rides has been closed since October 2016. Wipeout, a 1993 attraction has been closed for the same period, save for a brief period where it reopened in early 2017.
Dreamworld CEO Craig Davidson told Parkz in November that they were hopeful for the reopening of these attractions in time for Christmas.
This optimistic pre-Christmas target wasn't met, and both attractions remain closed while work continues, with Dreamworld regularly amending their website maintenance page to push back the reopening of these attractions.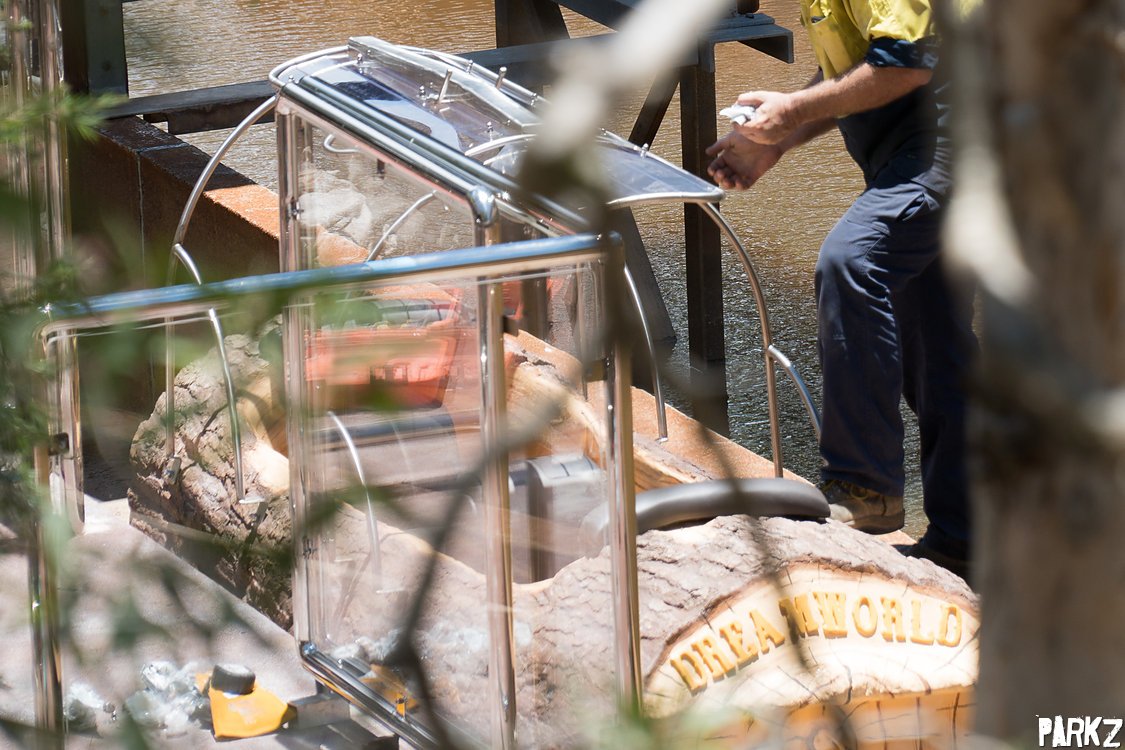 Of course it can be very hard to predict the exact amount of time required for work that is more complex than standard annual maintenance. Both of these rides are older technology and many replacement parts and upgraded components would need to be built to order so it's perfectly reasonable to expect longer periods of closure and potential uncertainty.
But at this point the constantly shifting targets undermine the very purpose of advertising attraction maintenance, which is to allow guests to plan their visit and to manage customer expectations.
Dreamworld provided the following statement to Parkz today:
As part of Dreamworld's park-wide safety and engineering processes we took the opportunity to do a major overhaul of the iconic Wipeout ride to ensure it is part of the Dreamworld attraction offer for many years to come. This included a full disassembly and the installation of a new operating control system. Given the size and complexity of the ride, and long lead times on some components, this process has taken some time and had to be scheduled around other annual maintenance priorities.

Similarly, the Rocky Hollow Log Ride is a large piece of infrastructure and underwent a similar process. We expect both rides will be operational soon. Stay tuned.

Dreamworld spokesman, 4 January 2018
Competitors Warner Bros. Movie World also have a high profile summer closure. Wild West Falls has been out of action for much of the second half of the year. It's a situation just as unenviable as Dreamworld's closures – Wild West Falls is a high capacity, family-friendly water ride that is perfect for summer – but Village Roadshow Theme Parks aren't beating around the bushes with its downtime.
The popular flume ride built by USA water ride manufacturer Hopkins in 1998 is out of action until February.
A VRTP spokesperson told Parkz: "The Wild West Falls ride at Movie World has been undergoing long-term attraction improvements including the implementation of an upgraded operational system and is scheduled to reopen on 1 February 2018."
There's no mincing of words: VRTP have made it clear that the popular Wild West Falls will be closed for the busy summer trading period.
Dreamworld's maintenance website on the other hand is updated almost daily to shift the reopening dates, often one day at a time. Wipeout and Log Ride were meant to see a triumphant return for the busiest time of the year, but instead have seen their dates pushed back several times in recent weeks.
At the time of publishing, Dreamworld's maintenance page lists Rocky Hollow Log Ride as closed for maintenance through 8 January 2018 and Wipeout through 15 January.
Unlike their website where reopening dates are set and constantly being revised, the official line from Dreamworld is more cautious.
A Dreamworld spokesman told Parkz: "We expect both rides will be operational soon. Stay tuned."
---
---
Recent articles
Now trending