Ardent Leisure pave a strange pathway to Dreamworld's recovery with new attractions
The limping theme park pins their hopes on new water attractions and animal exhibits that struggle to answer exactly why people should return to Dreamworld.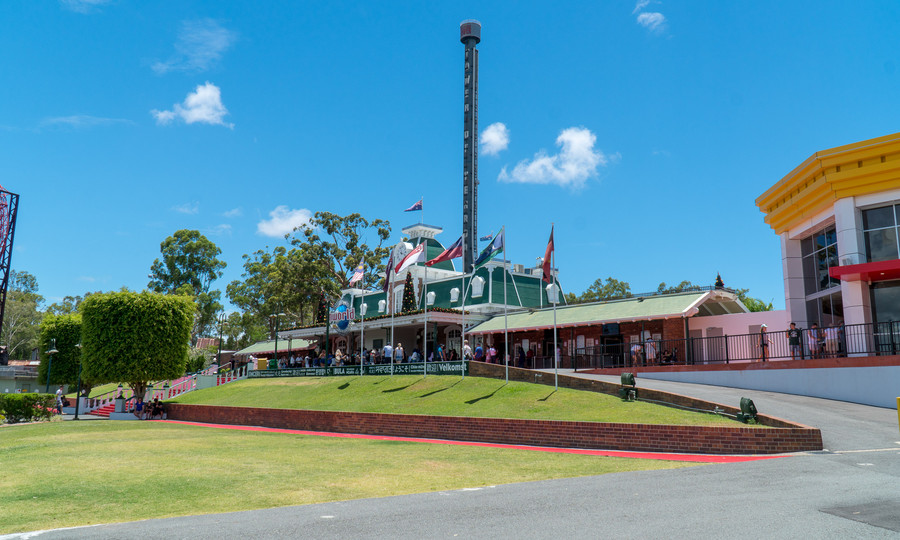 Dreamworld is to "[b]ecome the premier family leisure and entertainment destination in Australia".
That is the vision Ardent Leisure put forward in yesterday's Annual General Meeting.
But more than ever it's just words on a page from a company so out of touch with the very industry they decimated two years ago when a demonstrably unsafe ride killed four riders.
Ardent's thin grasp on what Dreamworld needs can be seen in the park's performance. Numbers simply haven't improved in the two year recovery timeframe they sold to investors in the aftermath of the accident. They now say that the ongoing coronial inquest is dampening their recovery as if this could never have been predicted.
Theme park attendance for the 2018 financial year was 1,658,000 – down from 1,663,000 the prior year despite heavy discounting and a return to high profile marketing. The inquest likely affected the last weeks of FY2018 but though real impact doesn't come into play until the first quarter of 2019. Ardent reported a 6% slump in attendance – against already historically low figures mind you – for the recent July-September period.
There's no shortage of evidence to support the idea that Ardent are on the wrong track.
Under the direction of newly appointed CEO John Osborne – a man whose resume is conspicuously devoid of any theme park experience – Ardent put forward new water and animal attractions to achieve this seemingly unachievable goal.
Early reports indicate that both the water park expansion and the new wildlife experience form two parts of one new attraction expected to debut next year. These additions are the other half of the oft-touted $30 million that Ardent have committed to the park, following on from the $17 million Sky Voyager.
One component is a new lazy river which has been mentioned several times by Ardent in recent months. The second is wildlife relocated from the tired and rundown exhibits at Dreamworld Corroboree. Think gently floating by an enclosure in an inner tube with only a wall of glass between you and a crocodile. Dreamworld appear to be mining ideas from an odd place: Thunder River Rapids involved floating by animatronic crocodiles.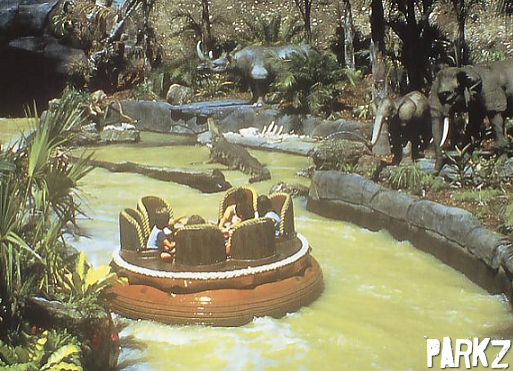 While their water park WhiteWater World bounced back fairly quickly after the accident ($49 annual passes and hot summer days will do that), the new lazy river will be a big test for the Dreamworld brand. It will be no easy feat to position a new water-based family attraction to a distrusting public that competitors Village Roadshow would have us believe won't go near water slides because they give people the heebie-jeebies.
Of all the family-friendly attractions that Ardent Leisure could invest in, a lazy river is a rather confusing choice. It's been done before locally at Wet'n'Wild and elsewhere in Australia at Gumbuya World, Jamberoo Action Park and Raging Waters Sydney.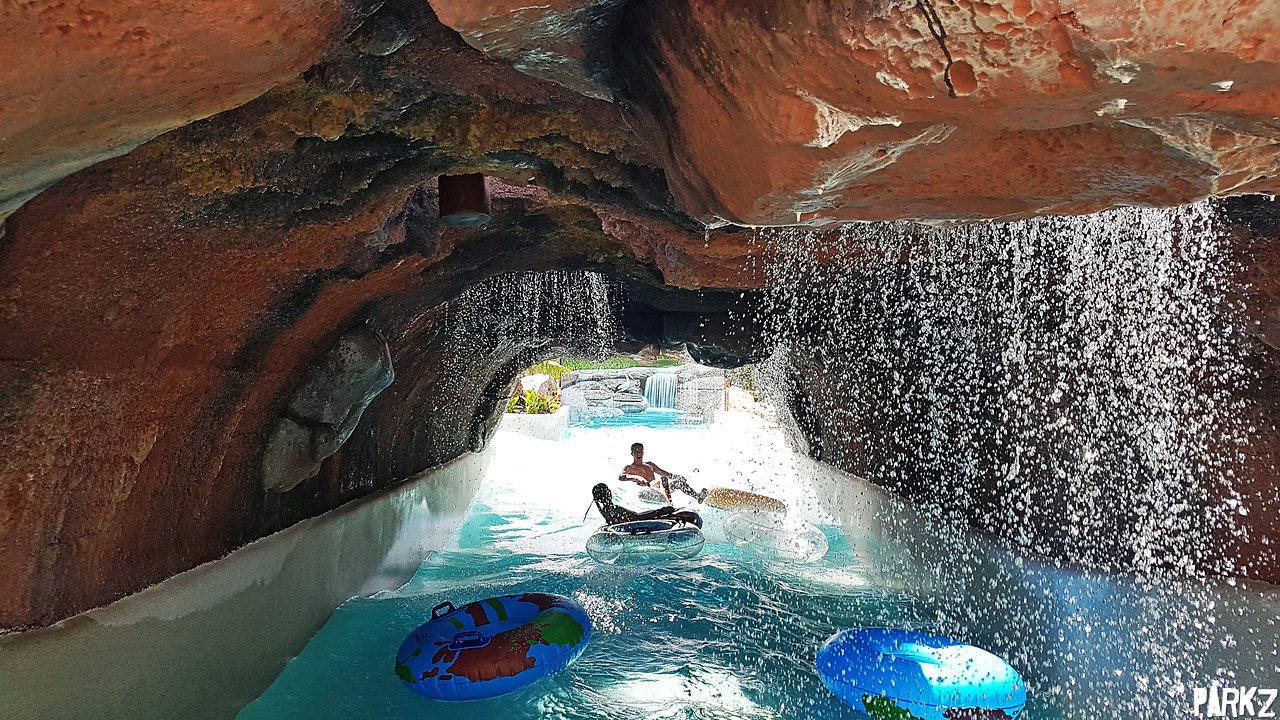 Lazy rivers are a must-have for any thriving water park. They add capacity thanks to their ability to soak up large numbers and they also help add padding at parks where queues can be long and slides are lucky to last 30 seconds. But it's not the kind of tentpole attraction that inspires or could realistically form the backbone of a you-should-come-back-now campaign. It's simply not a novel or exciting concept.
Combining a middling attraction with animals seems on paper to be a way to bolster excitement but at parks like Busch Gardens Tampa – and even Dreamworld's own recent attempts – we've seen time and time again that combining animals and rides invariably results in fleeting glimpses from bad vantage points while also reducing living creatures to gimmicky props.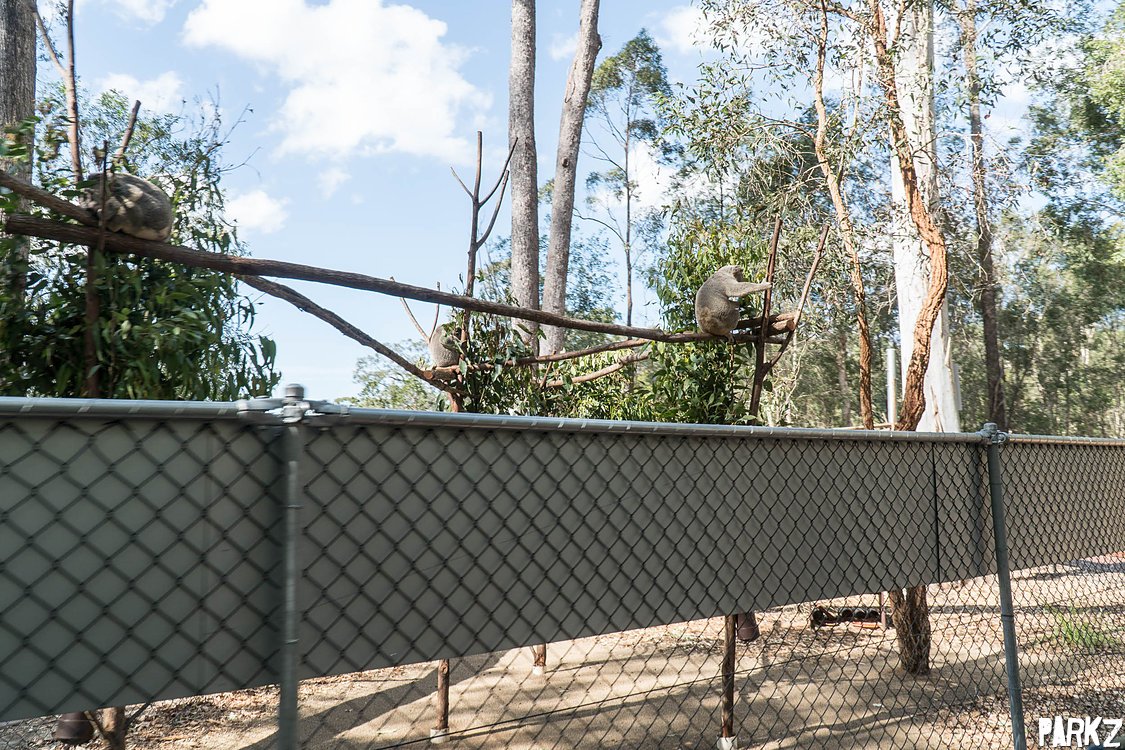 Rather, the decision to build a lazy river seems rooted entirely in a need for massive amounts of fill to re-landscape the Thunder River Rapids area. The decommissioned ride's vast water reservoir is set to become a new amphitheatre.
But doesn't Dreamworld have an amphitheatre already?
Sure they do – famously the home of Big Brother's eviction shows for many years -- but it's quite a distance away from the rest of the theme park and no doubt a prime spot for redevelopment. What they don't have is an amphitheatre in close proximity to the deafeningly loud Tower of Terror II that will be sure to ruin any performance whenever this unreliable ride manages to operate.
There's not a whole lot about these plans that screams earnest reinvestment. Certainly if your criteria for capital expenditure is to work backwards from we have a hole in the ground and need lots of dirt, you're probably not approaching Dreamworld from a long-term perspective.
Rather, these new attractions are a way of relocating fringe exhibits and infrastructure piece by piece towards the front of Dreamworld. By reducing the footprint of Dreamworld they maximise the amount of land they have avilable for redevelopment. It also reduces overheads and the value of land that the park sits on – both attractive prospects for a potential buyer of Dreamworld.
Featured in this article
---
Recent articles
Now trending