Six upcoming roller coasters you can ride without leaving Australia in 2021
With ongoing uncertainty over international travel, Australian theme park fans won't need to venture too far to enjoy an unprecedented number of new roller coasters with six set to debut at Australian parks in 2021.
Roller coasters are typically the pinnacle of theme park or amusement park attractions, but their installation at Australian parks has been few and far between.
In a good year, Australia may receive one or two new roller coasters, though there has been something of a drought since the opening of the smash hit DC Rivals HyperCoaster at Warner Bros. Movie World in 2017, with only a couple of minor roller coasters – Speedy Beetle at Luna Park and Mining Race Coaster at Gumbuya World since then.
But that drought is coming to an end with a flood of new roller coasters coming to Australia, with an unprecedented six new roller coasters set to debut in 2021.
Leviathan
Perhaps one of the most common topics of discussion amongst Australian coaster fans has been "When are we going to get a modern wooden coaster?!". Indeed, we do have the scenic railway at Luna Park Melbourne, and many would have ridden the defunct Bush Beast at Wonderland Sydney.
But what has always felt like a gap in our coaster landscape is a well paced, twisted, modern wooden coaster from a major modern wooden roller coaster designer. A ride that combines modern engineering and precise thrills with all the character of a "woodie".
Sea World answered everyone's prayers in 2019, with their unexpected announcement of the New Atlantis precinct, featuring Leviathan, a roller coaster designed by the famed Gravity Group and being built by Martin & Vleminckx, a global leader in wooden coaster construction. It's a substantial wooden coaster full of airtime and a twisted, confusing layout with endless criss-crossing. It'll be lengthy too, with a course stretching over a kilometre beside Sea World's picturesque ski lake. Like Rivals at Movie World, it will feature backwards facing seats in the rear row for an even wilder experience.
Big Dipper
Luna Park Sydney is an Australian icon, with perhaps one of the best addresses of any theme park in the world. Ever present, it has chugged along with moderate additions, though hamstrung by the challenges of having wealthy harbourfront property owners as neighbours. This, coupled with a lack of space has seemingly discouraged the park from building big new rides. Indeed, the last time they attempted something visionary with the Arrow Dynamics built Big Dipper in 1995, it was barely able to operate, before eventually being disassembled and shifted to dreamworld in 2001.
But with new clarity in the NSW planning regulations the shackles are off. Late November 2020 saw the announcement of a $30m package of new rides, drawing universal praise.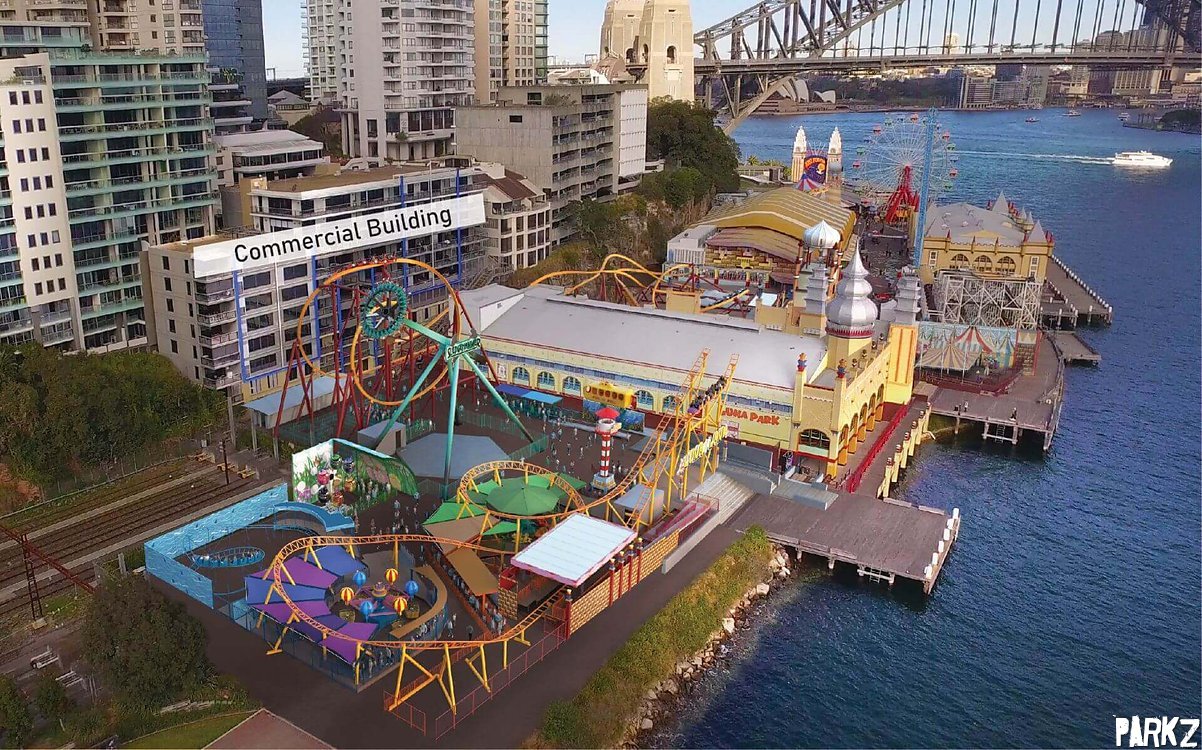 The star of the show will be the New Big Dipper, the first installation of the Intamin "Hot Racer" product, which was first revealed at the IAPPA trade show in late 2019.
Billed as the worlds first launched single rail coaster, the design features a narrow monorail track with a train of 7 single person cars perched on top. The Hot Racer design is intended to deliver all the thrills of a large scale coaster, but with lower costs due to the simple track design and smaller vehicles. The nimble design of the cars means tighter curves, making it perfect for Luna Parks famously constrained site.
The ride promises to be a wild little beast, with two separate launch sections, non inverting loop, sidewinder, corkscrew, airtime humps and more.
One part to look out for that will catch riders by surprise is a wild series of downhill s-bends, drawing inspiration from bigger Intamin coaster such as Taron.
Luna Park Family Shuttle Coaster
The second of the Luna Park trifecta will be a German built Gerstlauer family shuttle coaster. Much like the old Demon at Wonderland Sydney, it travels both backwards and forwards on a dead end track. The train reverses out of the station to the top of a hill, before being released and allowed to roll downhill, through a series of twists and turns to 2nd hill. It is pulled to the top of this 2nd hill, before being released back down, to roll in reverse through the course again, back to the start. These coasters may look small and short, but they are quite speedy through the turns, with the backwards section providing a real fun factor. Worth a ride even for the bigger kids!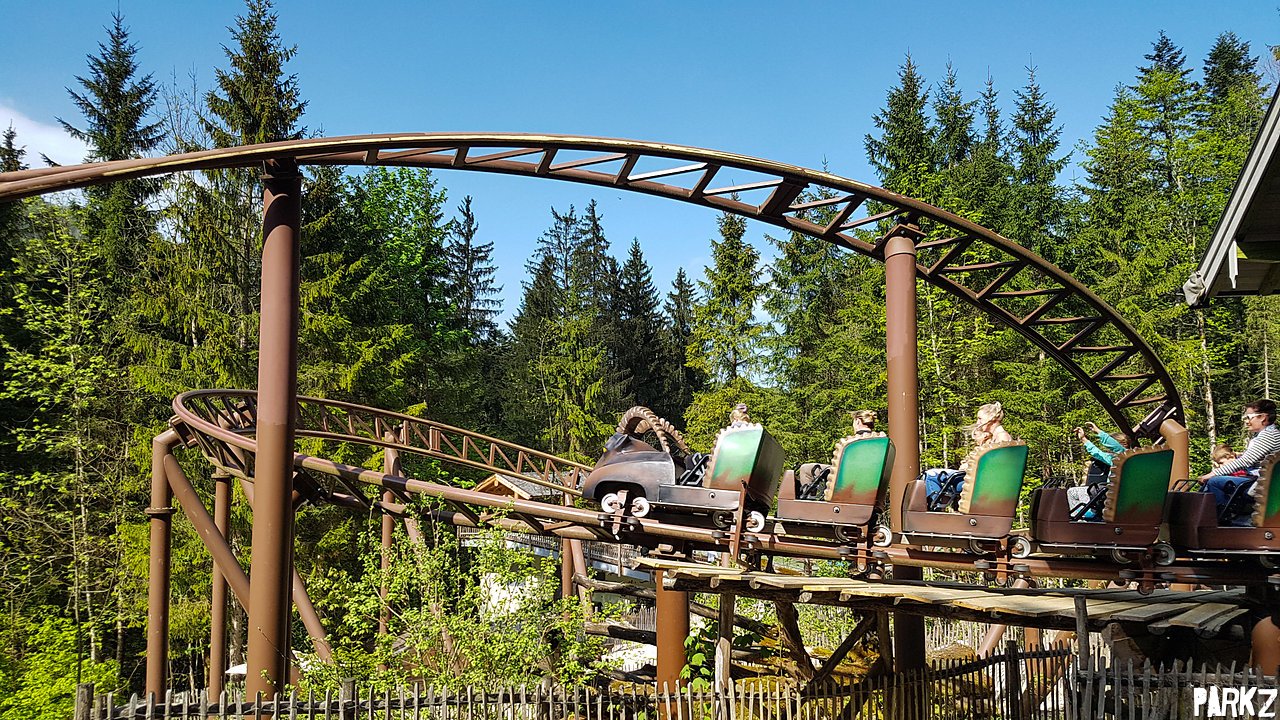 Luna Park Kiddy Coaster
For the smallest kids, a compact family coaster with a simple circular layout will be the 3rd coaster opening at Luna Park Sydney. Together with the existing wooden Wild Mouse coaster, the park truly will have a coaster for everyone.
The manufacturer of this ride is not yet known.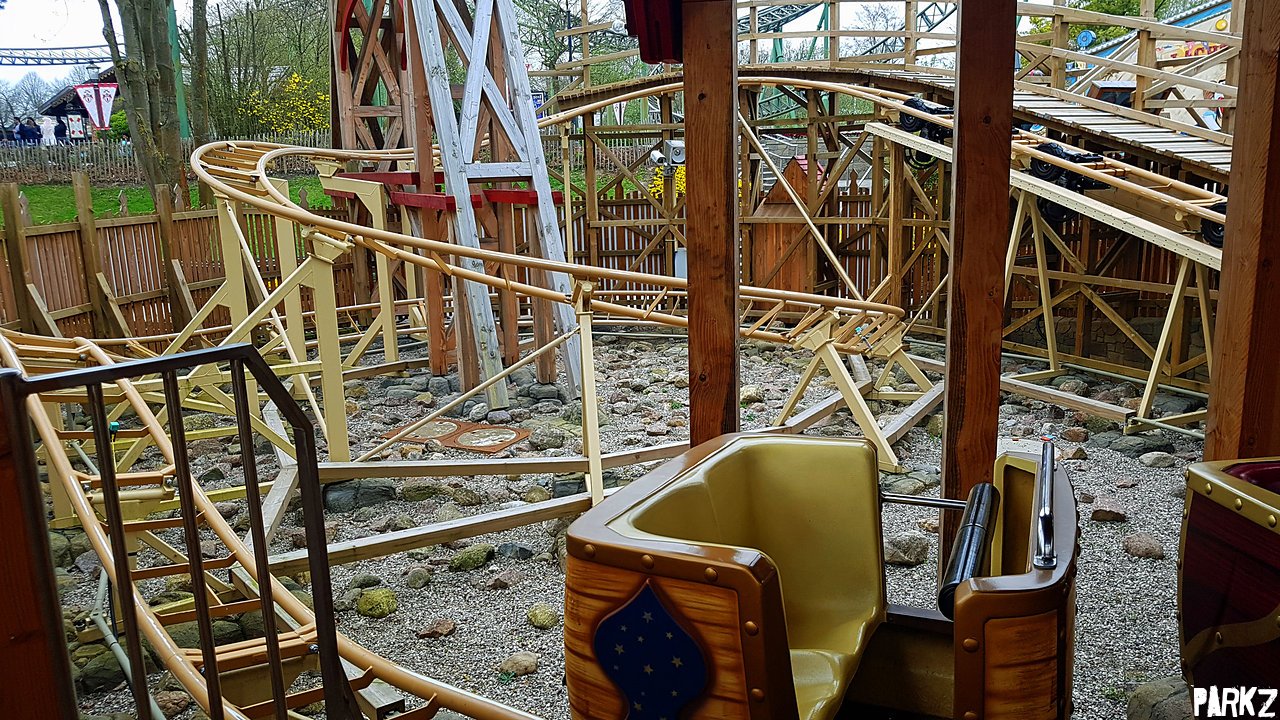 Aussie World Spinning Coaster
Previously Aussie World has filed applications with Sunshine Coast Council to construct 5 new rides, one of which was a Spinning Wild Mouse coaster. One of these can already be seen on a regular basis in Australia: Crazy Coaster has been a staple at the various royal shows, featuring two levels of switchbacks, a couple of large drops, and of course circular 4 person cars that can spin at dizzying speeds.
In November 2020 reports came in that the ride was being assembled at the back of the park. As a bonus, the ride is said to be an upgraded version, featuring a new fan turn between the drops, as well as a launched lift hill – the first of its kind in Australia.
Steel Taipan
Perhaps one of the other most common topics of discussion amongst Australian coaster fans is "When is Dreamworld going to get a big coaster?!"
Again, prayers were answered a second time with the announcement of a new launch coaster. Originally slated to open in 2020, it was delayed till 2021 due to Coronavirus.
This clone of the acclaimed "Blue Fire" coaster at Europa Park, Germany will feature a thrilling layout with 4 inversions, airtime hills and swift turns.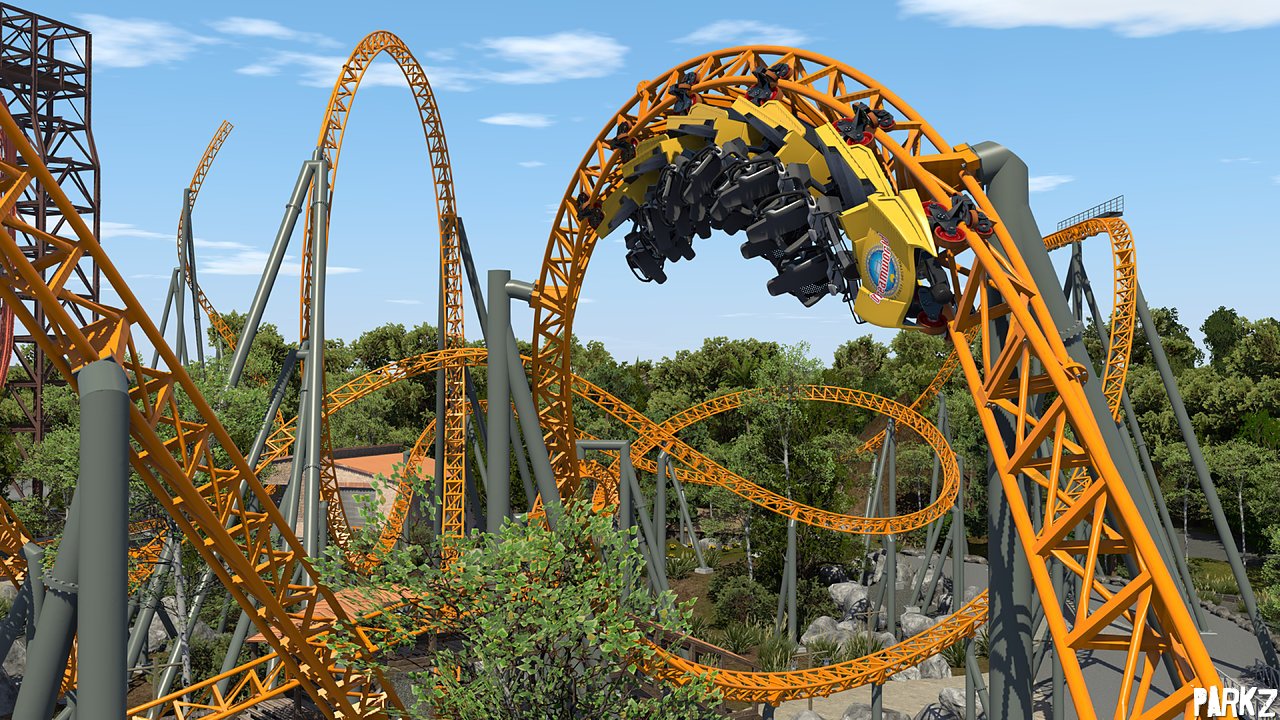 Built by Mack Rides, Dreamworlds version will feature a couple of custom additions to set it apart. The most obvious is a swing launch system. Rather than launching in a single shot, it 'swings' back and forth along the launch track to build up speed. Instead of one intense burst of speed that hurtles the coaster train into the course, Steel Taipan will reach its top speed by see-sawing along a smaller launch track three times.
A reverse spiral of track is behind the launch section, and the first hill of the ride is at the front end of the launch. The train is shifted onto the launch track, boosted forwards and partway up the first hill, before rolling backwards and launching in reverse up the spiral, falling back down, and then forwards again in a final boost with enough speed to clear the first hill and into the main course.
The second unique feature is a spinning pair of seats at the back of the train expected to be offered as an additional cost experience…. just imagine an office chair strapped to a coaster!
Bonus – Gold Coaster
Whilst not a new coaster, Cyclone / Hot Wheels Sidewinder is receiving the finishing touches of a new thematic overlay, swapping the strange children's toy theme with a fun, tongue in cheek retro Gold Coast theme, featuring props like a giant lifeguard chair and pink poodle inspired billboards, as well as an appealing new white and teal colour scheme.
A much better fit for the Ocean Parade section of Dreamworld for sure.
---
---
Recent articles
Now trending