The sale of Main Event signals a logical end to Ardent Leisure's Dreamworld saga
Ardent Leisure's sale of Main Event leaves them debt free, with a war chest of $150 million cash and nothing to spend it on but Dreamworld. But the shareholder windfall suggests the sale of Dreamworld – sooner rather than later.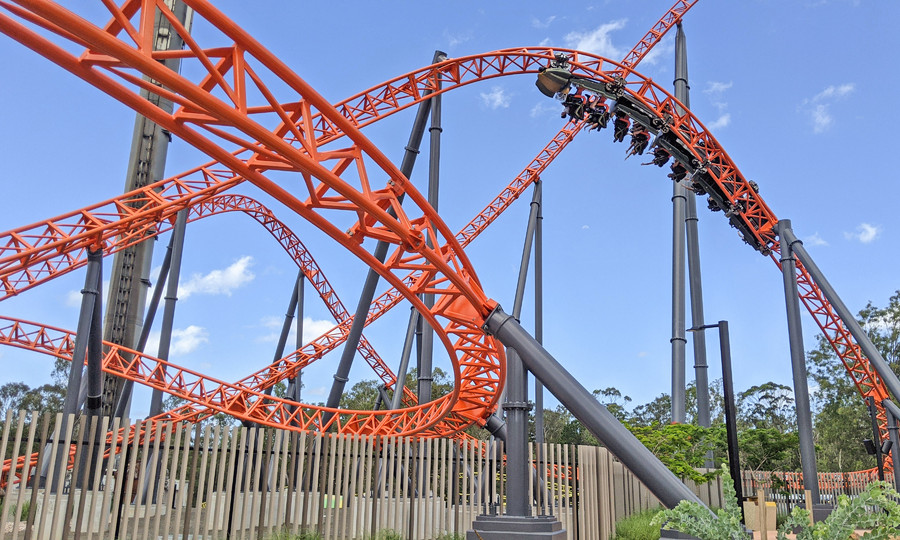 In a move that's been anticipated for several years, Ardent Leisure have announced that Main Event, the USA-based chain of family entertainment centres has been sold to rival Dave & Busters for USD$835 million (AUD$1.1 billion).
This will leave the Gold Coast theme park business comprised of Dreamworld, WhiteWater World and SkyPoint as Ardent's sole remaining asset.
Ardent Leisure will receive cash proceeds of AUD$640 million from the Main Event sale. Initially this will be used to repay its outstanding debt facility to the Queensland Treasury Corporation, as well as taxes owed and transaction costs relating to the sale.
A total of $430 million – $0.90 per share – will be paid to Ardent Leisure shareholders, which will leave Ardent Leisure debt free and with $150 million in the bank.
While this $150 million seems like the perfect opportunity to return Dreamworld to its former glory, the reality is this windfall might see Ardent Leisure divest sooner rather than later.
It's been no secret that Ardent has wanted to offload Dreamworld for many years. They were actively courting buyers before the Thunder River Rapids accident plunged Dreamworld into losses. Post-accident even, senior executives at Dreamworld have been enticed by long-term performance bonuses tied to the sale price of Dreamworld, rather than traditional share-based incentives.
With the sale of Main Event, Ardent Leisure sits in a peculiar position. It is now for all intents and purposes an unprofitable business, with land and infrastructure assets worth several hundred million. Ardent Leisure's market capitalisation is twice the value of their remaining assets. That's assuming that their share price doesn't take a dive once the Main Event sale is completed and shareholder returns are distributed.
This newfound cash reserve sounds like the thing theme park dreams are made of, but in reality $150 million doesn't get you a whole lot of theme park in this day and age.
Upwards of $70 million has been spent in recent years on new major attractions such as Sky Voyager, Steel Taipan and Fully 6 to fuel park's recovery. Tens of millions more have been been sunk into the day-to-day operations and though they are yet to see a return to profit. The pandemic-related turndown notwithstanding, Dreamworld is still in need of more high profile family attractions and thrill rides to remain competitive and fill the void left by no less than five of their biggest attractions closing in recent years.
Between the unprecedented delays seen with Sky Voyager and Steel Taipan, as well as the $50 million New Atlantis transformation at Sea World – which is two years overdue and over budget – it's plain to see that theme park investment is laden with uncertainty.
Do they continue with the slow, costly and uncertain process of transforming Dreamworld into the profitable theme park it once was?
Or do they cut their losses now, and find a buyer for Dreamworld, a buyer for surplus land, and attempt to deliver shareholders another windfall like they announced with Main Event?
That is, sell now without incurring any further losses at Dreamworld, and without having to embark on a capital splurge that would burn up much of the cash available to them long before they see the kinds of profits the theme park once delivered.
Another five years of spending like they have in recent years could well get them back to where they once were. But where they once were is a business generating profits of $30-40 million. Which is to say, in five years time they might just have clawed back the $150 million they realistically need to spend by way of a higher sale price for a profitable, rejuvenated Dreamworld.
Even if they did return to profitability, it's still not a business that offers much hope of growth. Ardent Leisure have already divested themselves of every other business to fund this Main Event payday. Dreamworld too would have been long gone from Ardent Leisure's portfolio had tragedy not struck.
Realistically this $150 million is less a war chest and more a buffer. Without a profitable arm at Ardent Leisure, these funds will keep Dreamworld ticking along until a buyer can be found.
Though we'll presumably see the continued rejuvenation of Dreamworld as Ardent seeks to judiciously maximise its value, the most likely outcome is that Dreamworld finds a new owner sooner rather than later.
With proceeds from a fire sale of Dreamworld and surplus land, plus cash reserves, Ardent Leisure could wind up operations and deliver shareholders north of $300 million – around $2 per share – which would surely appeal to shareholders who have grown tired of a recovery plan that has been slower and more costly than ever anticipated.
---
---
Recent articles
Now trending