Doomsday Destroyer ride coming as part of new DC Comics area at Movie World
Fresh off the demolition of Boot Hill Graveyard, Movie World have given the first official hints of its replacement with the announcement of Doomsday Destroyer and an all-new villain themed area.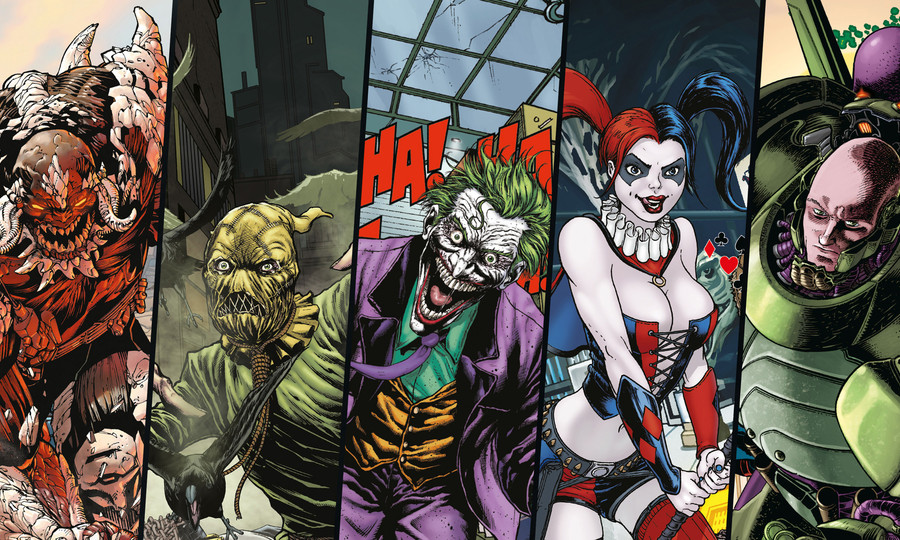 In 2013 Movie World first brainstormed the idea of a Doomsday attraction with a 145m tall tower ride that would offer family-friendly thrills from within the footprint of Superman Escape roller coaster. The ride never saw the light of day, but it appears the concept was not completely forgotten, with the character forming the basis of the draw card ride in a new villain themed area.
Though a lesser-known character in the DC Comics universe, Doomsday will play a role in the upcoming Batman v Superman: Dawn of Justice film and feature in subsequent Justice League films.
With the new ride described as monstrous looping in the promo material for the ride, the latest information confirms speculation that the ride is in all likelihood a flat ride, rather than the hotly anticipated roller coaster that will likely surface in 2017.
Warner Bros. Movie World is set for a villainous take-over with the announcement of the world-first DC Comics Super-Villain Unleashed themed area and the Doomsday Destroyer attraction launching in October 2016.

DC Comics Super-Villains Unleashed, an immersive themed area, will become home to the Doomsday Destroyer, a monstrous looping ride like nothing else that will unleash an army of DC Super-Villains upon Warner Bros. Movie World. The aim is to leave mass destruction in their wake in order to prove that sometimes it's good to be bad.
Monstrous looping effectively rules out the original Doomsday Tower concept; Intamin has been a hotly speculated manufacturer in the Parkz discussion about 2016's attraction. Though Movie World have not publicly revealed their plans for the ride, Intamin do manufacture a range of attractions that could fit the description, most notably the Suspended Twin Hammer, a modern take on the classic 'pirate ship' style of attraction featuring 32 riders with dangling feet, spinning through a range of pre-programmed effects including 360º loops.
Whether or not this fits the bill for a monstrous looping ride will be seen as more information comes to light and construction progresses.
The Joker Chaos Coaster at Six Flags Over Georgia is an example of a DC Comics villain themed ride that could be described as monstrous looping. Six Flags' attempt here to turn a carnival ride into a themed experience however might be more of a looping monstrosity.
DC Comics Super-Villains Unleashed will be the area that houses the new attraction. No details other than its mouthful of a name are known at this stage.
Warner Bros. Movie World is already home to one DC Comics' villain-themed attraction with Arkham Asylum in the existing DC Comics precinct. The addition of the DC Comics Super-Villains Unleashed area will mean that the park is home to two separate DC Comics areas.
Greg Yong, Movie World General Manager said of the new addition: "There has always been a focus on DC Comics Super Heroes at Warner Bros. Movie World but these new attractions will showcase the Super-Villains from the DC Universe."
"This is the first of a number of significant developments for Movie World," he added.
Doomsday Destroyer will open in October 2016. An unknown roller coaster will likely debut in 2017.
---
---
Recent articles
Now trending