Movie World's Scooby-Doo Spooky Coaster to close from July to September
Scooby-Doo Spooky Coaster will close for twelve weeks as the popular ride's long-awaited re-theme looks set to be completed in time for the September school holidays.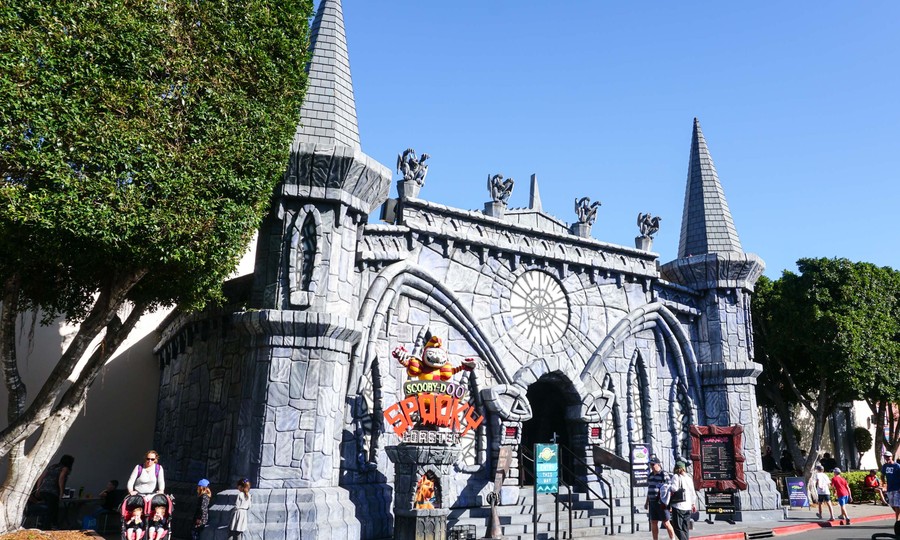 Update 5 June: Scooby-Doo Spooky Coaster's maintenance has been pushed back to 22 July - 5 November, which will see the ride operational for the June/July school holidays, but closed for the September holidays.
Warner Bros. Movie World have updated the maintenance page on their website to include lengthy downtime for Scooby-Doo Spooky Coaster: Next Generation, suggesting the ride's long-awaited refurbishment is about to take place.
In December 2016 Scooby-Doo Spooky Coaster: Next Generation at Warner Bros. Movie World was unceremoniously stripped of the intricate ghost train theming that gave the ride its reputation as one of Australia's best themed roller coasters.
Though the park never divulged specific reasons for this sudden removal, its timing shortly after the tragic accident at Dreamworld made the change ostensibly related to renewed focus on attraction safety across all theme parks.
The ride's polystyrene-based sets were believed to raise fire safety concerns, though there were no reports of any incidents in the attraction's 14 years of operation.
Until 2016 Scooby-Doo Spooky Coaster featured intricate sets and animatronics that transformed a run-of-the-mill wild mouse roller coaster into an immersive themed experience that transported riders into the world of the 2002 live-action film.
Signage around the ride simply stated that the attraction was undergoing thematic enhancements and for nearly 18 months the attraction has operated in almost pitch-black darkness with little theming remaining beyond the queue.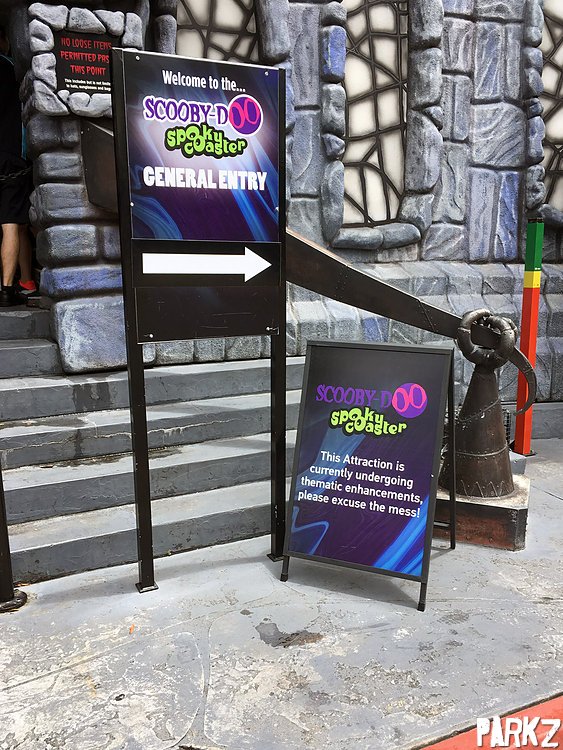 Little is known about what form the new theming will take, though in an interview with Parkz in late-2017, Village Roadshow Theme Parks chief executive officer Clark Kirby spoke of a new ride experience that utilises modern technology.
We're utilising projection mapping and some really cool technology to give it a fresh lease of life. Rather than just rebuild what was there.

Clark Kirby, VRTP CEO
The timing of the refurbishment looks to be directly tied to the start of the 2019 financial year. Scooby-Doo Spooky Coaster is currently scheduled to close on July 2 and reopen on September 23, in time for the school holidays which has become a common opening date for major attractions in recent years.
The total period of downtime for the popular family roller coaster is twelve weeks.
---
---
Recent articles
Now trending