Village Roadshow's Gold Coast theme parks slowly recover while Wet'n'Wild Sydney struggles
Village Roadshow have released results for the six months from July to December 2017, with indications that their Gold Coast theme parks are on the up as the industry regains its feed following a tumultuous 16 months.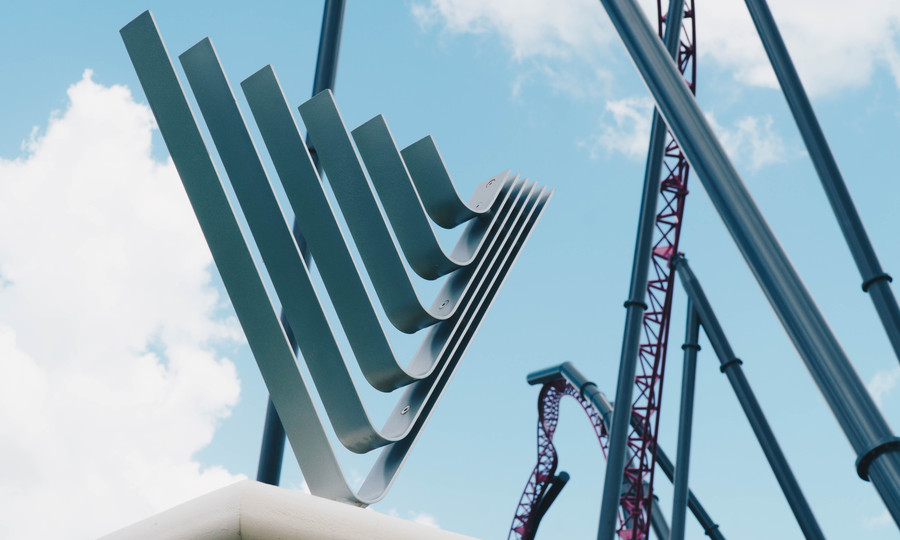 It's a year of rather poor results across the board at Village Roadshow, least of all in their normally robust theme park division where a difficult year has left them with an EBITDA figure of $29.6 million for the first half of the financial year, down 31 per cent compared with the prior year.
Dreamworld's incident in October 2016 factored heavily in the explanation of these poor results, which cover the period from July to December 2017.
"The enormity of the tragedy with four people being killed and the extraordinary coverage [that followed]. It just spooked mums. Mums were nervous about putting their children on rides. It really hurt our Gold Coast businesses dramatically," said Graham Burke, co-CEO and co-Chairman of Village Roadshow.
A modest increase for summer
From the period of 1 November 2017 to 28 January 2018, the Gold Coast theme parks reported a 4 per cent increase in attendance against the prior year. This was a period the prior year that balanced both the immediate downturn following Dreamworld's Thunder River Rapids incident, but also the fact that there was a period from late October to mid-December 2016 where Dreamworld was closed and Village Roadshow had the only theme park options on the Gold Coast for tourists and locals.
The immediate financial impact of the incident in 2016 was offset by deferred revenue – namely monthly membership passes and annual passes purchased prior to the start of the year – so it's only in the 2017 financial year where the true costs of this tragedy have become apparent.
Village Roadshow previously sold annual passes that mirrored the financial year – July to June – so the new annual pass season from July 2017 onwards was the first time the company felt the impact as customers decided whether they wanted to renew or not.
Simplified ticketing starts to pay off
The sudden increase in ticketing prices for all but single-day tickets looks to have been accepted by the market. Ticket yield (the average price paid per ticket) was up 30 per cent while total admission revenue was up 24 per cent in January.
"Some would say we were in a fight to the bottom with our competitor. Well the sadness is that Dreamworld's brand is way less competitive for tragic reasons. But probably more importantly, now that we've got the HyperCoaster [...] and further enhancements to Sea World I think our total offering is so superior to the competitive offering."
Mr Burke emphasises that they are moving firmly away from discounting. "The pricing strategy is rigid and there are no other categories and discounts [...] We think our product offering is now so superior and the offering that people want that we don't have to be part of that discounting."
Someone said to me recently: 'You've almost got a monopoly up there. You've got brands and products that you can charge (within reason) whatever you want.'

Graham Burke, Village Roadshow co-CEO
Last financial year Village Roadshow Theme Parks ended the last financial year with EBITDA of $55.9 million, down from $88 million in the 2016 financial year.
"In retail there are certain products that people buy and are happy to pay for them," said Mr Burke, drawing an implied comparison between their theme parks and premium retail brands such as Apple.
Increased operating costs
Shareholders questioned why operating expenses at the theme parks have increased despite revenue going down. Chief Financial Officer Julie Raffe pointed to the research and resulting changes undertaken – a process Clark Kirby referred to as Project Voice in our November conversation – with an intended goal of getting the market to accept their significant changes to ticket and pass prices.
"We did a number of things around looking at costs in the point of view of: 'Had we cut back too far?' So what we were doing was deliberately investing in the reviews first of all. But also we did restructure the operating costs of the parks to improve the net promoter score so that we could get to a really good stable base to be able to introduce the ticket price increases. Having done that and not had a negative push-back in terms of those pricing increases, we can now have a look at those costs to pull them back down again," said Ms Raffe.
Any thoughts that the recent improvements at their theme parks will be short-lived were preemptively quashed by Clark Kirby who was quoted by Mr Burke as saying that cost-cutting won't come at the customer's expense.
Razor sharp focus on costs without impacting the customer experience.

Clark Kirby, Village Roadshow Theme Parks CEO
"Topgolf is what we do"
Village Roadshow has big hopes for Topgolf. They note that the US market for this business – where there are currently 38 centres – is expanding at a rate of 8-10 per year.
Mr Burke suggests that the concept has the potential to deliver great profits with an expected pay-back for each installation of around four years.
"The pay-back is demonstrably outstanding," he said, pointing to Topgolf's success overseas.
"Topgolf is what we do. It's the business of 'Going out'. Quality food, drinks, social atmosphere and a high-tech, incredible experience that people will love."
"It will be open in mid-June. We've got a firm opening date."
Wet'n'Wild Sydney: "incredibly disappointing"
For the first half of the financial year Raging Waters Sydney reported an overall $5 million loss before tax with attendance dropping from 235,000 to 173,000.
Village Roadshow are trying hard – perhaps too hard – to link the ongoing nonperformance of Wet'n'Wild Sydney to the Dreamworld incident of 2016. They cite the reaction of a local resident to underpin the connection seen by would-be guests of the struggling water park: "Those big towers gave me the 'heebie geebies'".
The Dreamworld excuse simply doesn't hold water, least of all because that quote is almost identical to words spoken by the company's co-CEO Graham Burke at their half year results meeting this time last year:
"Families look at those big towers and picture them in their mind, and they got spooked. No question about it," Mr Burke said at the same meeting this time last year.
Those "big towers" at Wet'n'Wild Sydney are problematic for Village Roadshow. First these towers spooked families twelve months ago, leading to a 10.4 per cent attendance drop then. This year they give people the heebie geebies and attendance plummets a further 26 per cent, even as the Gold Coast theme parks – both Village and competitors Ardent – show that the market is slowly but surely recovering.
It's not just the Gold Coast recovering. Jamberoo Action Park, Wet'n'Wild Sydney's main competitor bucked industry trends and saw attendance grow in the 2016-17 season off the back of their $5 million investment in The Perfect Storm, further illustrating that Dreamworld's incident has little to do with Wet'n'Wild Sydney's problem.
"Big towers" apparently didn't dissuade families at Warner Bros. Movie World where the gargantuan thrill ride DC Rivals HyperCoaster helped Movie World break a September attendance record. The record-breaking thrill ride is glowingly referenced throughout today's presentation as a major factor in their recovery, with local visitor market in Queensland "well up on prior year".
When faced with questions about whether the struggling water park should be either sold or shut down, Ms Raffe and Mr Burke conceded that it has not met expectations but were were firm in their belief that it will turn around.
"[Wet'n'Wild Sydney has been] incredibly disappointing. It's an underperforming asset and we appreciate that. We do think that it's had an abnormally bad year from Dreamworld and a weather perspective. We do think we can get a reasonable return from it though," said Ms Raffe.
Mr Burke insists that the park is in good shape and it requires minimal spend to rectify the park's dire financial situation.
"Right now we've got a very good experience. We've got the park contained and we don't need to spend anymore money. More work has been done this year and I think we'll have quite a good half."
Part of that work includes looking at the season length and shortening it in future to remove loss-making periods at the cooler ends of their previous September to April operating calendar.
"We've recognised that the operating season needs to be shorter and that by definition will improve the return by taking some of those operating losses from the early part of the year," said Ms Raffe.
"You know, management dropped the ball," added Mr Burke. "Because if you look at some extraordinarily successful water parks in other jurisdictions with even more severe weather like New York, like Chicago. They have a strict, tight, contained season [...] we should not have run such long seasons."
Wet'n'Wild Sydney's season previously started in September with lows of 11ºC, highs of 20ºC and ended in April with lows of 15ºC and highs of 23ºC. By example Hurricane Harbor at Six Flags Great Adventure outside of New York operates from late May with lows of 11ºC and highs of 23ºC to early September with lows of 14ºC and highs of 25ºC.
Asian theme parks are finally happening
Many years and several abortive projects later, Village Roadshow's eyes on the Asian market look to pay their first dividends with the May 2018 opening of a Wet'n'Wild water park at Mission Hills in China, as well as the expected early-2019 opening of Lionsgate Entertainment World near Macau and Hong Kong.
Both these projects will see Village Roadshow in a management position, with no investment or ownership stake in either park.
Village Roadshow are counting on a bright future with steady growth
With the introduction of Topgolf Gold Coast in June 2018 that kickstarts Village's plans to eventually take the concept around the country, and a year of theme park results that have been disappointing but a new ticketing concept that has been largely accepted, the company expects to rebound swiftly from here.
I think with everything that's happening we're feeling good about the theme parks for the financial year and it will be significantly ahead of last year.

Graham Burke, Village Roadshow co-CEO
---
---
Recent articles
Now trending