Sea World's wooden coaster delays changes the theme park landscape this summer – potentially for the better
With Sea World's Leviathan delayed until 2022, Village Roadshow prepare to lean on a lineup of new attractions at Movie World, Wet'n'Wild and Paradise Country for the forthcoming summer. Dreamworld are set to benefit by not sharing the limelight when they launch the Steel Taipan roller coaster later this year.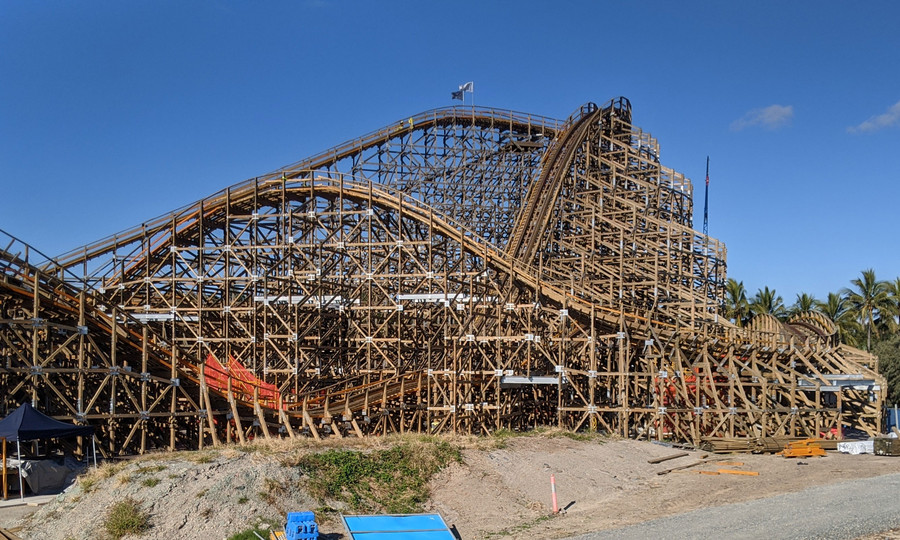 Back in May of 2019, Village Roadshow Theme Parks unveiled their audacious plans for 'The New Atlantis' in the underwater viewing area of Shark Bay. Champagne was served as invited guests and VIPs mingled and looked over the impressively detailed models and plans. Sharks glided by while a harpist plucked tranquil melodies in the background.
Sea World's fate didn't rest on The New Atlantis. Not like Dreamworld's did with Sky Voyager, which at that point was sitting unopened and some six months behind schedule. By 2019 Village Roadshow's theme parks were nearing complete recovery from three years of industry turmoil and were starting to report profits creeping towards the record highs of the early 2010s.
Instead The New Atlantis tacitly addressed Sea World's shortcomings. It was intended to return this once flagship park to its former self: a truly balanced mix of animal experiences, family attractions and thrill rides.
Queensland Premier Annastacia Palaszczuk was there to help unveil the $50 million investment, though her announcement was made from above ground. Whispers were that Ms Palaszczuk's team didn't want her photographed with sharks circling in the glass observation windows behind ahead of the 2020 state election, which at that stage was looking like a close one. The Courier Mail headlines would basically write themselves.
Avoiding the sharks that day turned out not to be necessary: the contentious election in the midst of the COVID-19 pandemic saw the Palaszczuk Government comfortably gain seats. And of course like that photo op, the pandemic threw just about every other well intentioned plan made at Sea World that day into murky waters.
The project had already faced its share of delays before the pandemic hit. Just months after it was announced, Trident was pushed back a year to April 2021, with construction logistics cited as a key reason. The intricate wooden roller coaster Leviathan would seemingly need to be constructed before the Trident tower could be built.
The original plan for two quick wins – Vortex and Trident – while the more complicated Leviathan was built had become a pipedream.
Unanticipated earth conditions and foundation requirements led to Vortex missing its planned December 2019 opening. By the time the construction had been completed, the pandemic meant it was months before engineers and technicians from Germany could enter Australia to commission the attraction. Vortex finally launched in December 2020.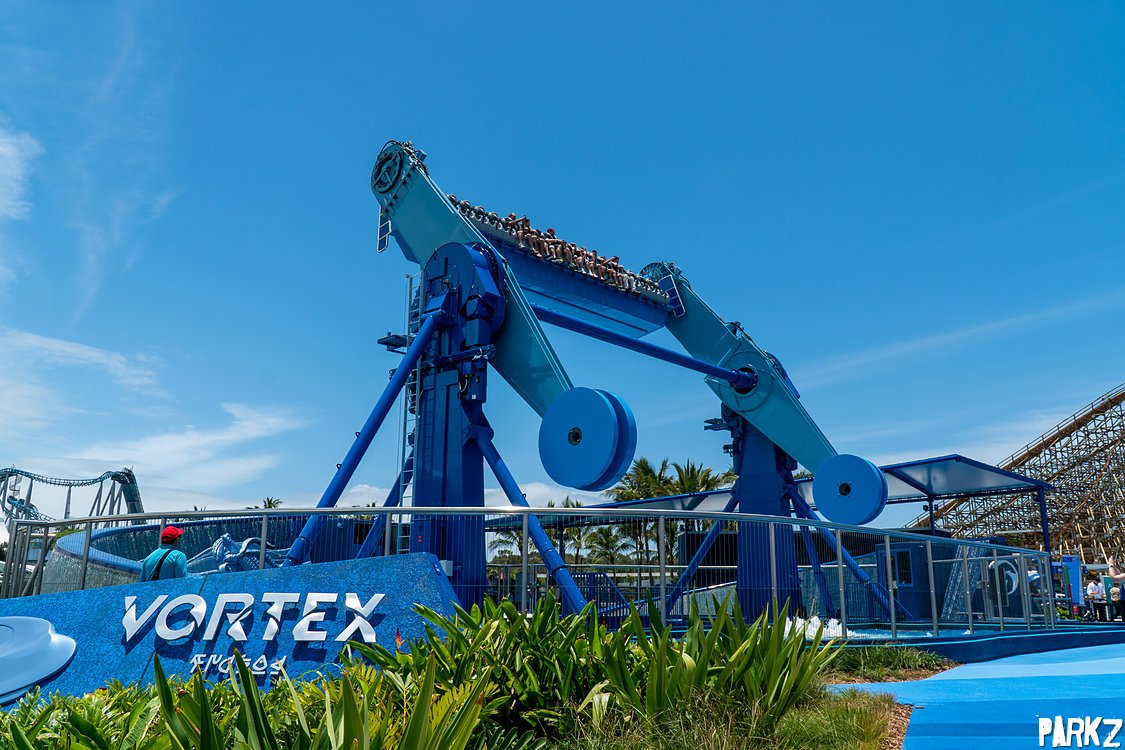 The pandemic also caused early delays with Leviathan. It was apparent 18 months ago that both Leviathan and Dreamworld's
Steel Taipan
would miss the original late 2020 opening earmarked for both. The planned head-to-head of two Gold Coast theme parks launching world-class roller coasters at the same time was all but certain to be delayed another twelve months.
Dreamworld made it known last year that as a result of the pandemic, they couldn't afford to construct the roller coaster they'd purchased from Mack Rides in Germany. Amid this financial turmoil the theme park was closed for six months and it wasn't until loans were secured that the theme park could reopen and the piles of twisted roller coaster track sitting in their car park could finally become Steel Taipan.
Leviathan's construction also got underway eventually, seemingly unimpaired by global turmoil or the structural changes taking place as owners Village Roadshow went private. The nature of wooden roller coasters is that they are built from raw timber on site. They seem to have narrowly avoided the worst of a global timber shortage (the USA-grown southern yellow pine used to construct Leviathan has hit upwards of triple its pre-pandemic prices) and board by board this future iconic attraction started to tower over Sea World.
Physical construction for both roller coasters has been completed for months, but while Steel Taipan now undergoes rigorous testing ahead of an expected summer 2021 opening, Leviathan has sat curiously dormant. It's only in recent days that a revised opening date has finally been set: April 2022.
The ultimate reasons for Leviathan's delays seem to be about as predictable and humdrum as you'd expect. The aforementioned timber and other ride components needed to be shipped from the US amid global shipping delays. Specialist experts in wooden roller coaster construction had to navigate ongoing travel restrictions and quarantine requirements. And unsurprisingly, getting the Gold Coast's first wooden roller coaster signed off by government regulators in the current theme park climate seems to have be anything but easy.
Every indication is that these hurdles have been cleared, but the nightmare that was mid-2021 left Village Roadshow with some tough decisions to make. Do they press ahead with a Summer 2021 opening at great expense, at a time when vaccine rollouts, border closures and rolling lockdowns gave them anything but certainty heading into summer? Or do they kick the can just a bit further down the road to when it's almost certain the world will be back to normal and just that little bit more receptive to a new major roller coaster?
Just as Sky Voyager's eventual opening was packaged alongside the announcement of Steel Taipan – the best they could hope for at that point – Sea World too are looking to pull a rabbit... out of a frustratingly delayed hat.
It might not sit well with fans that have been eagerly awaiting the first new wooden roller coaster in Australia for almost 40 years, but hitting pause for a few months on the immense final expenses – commissioning, landscaping, theming, additional infrastructure and staffing, among others – is not the worst strategy for a business trying to keep clear of sharks in the murky waters of COVID-19 tourism.
Village will still have a strong, diverse offering for the summer. There's meerkats at Meerkat Exhibit. A slew of a new slides and aquatic experiences are currently under construction at Wet'n'Wild Gold Coast. WB Studio Showcase will debut a new showcase of movie memorabilia at Warner Bros. Movie World, while Road Runner Rollercoaster and Wild West Falls get some love with new vehicles and boats respectively.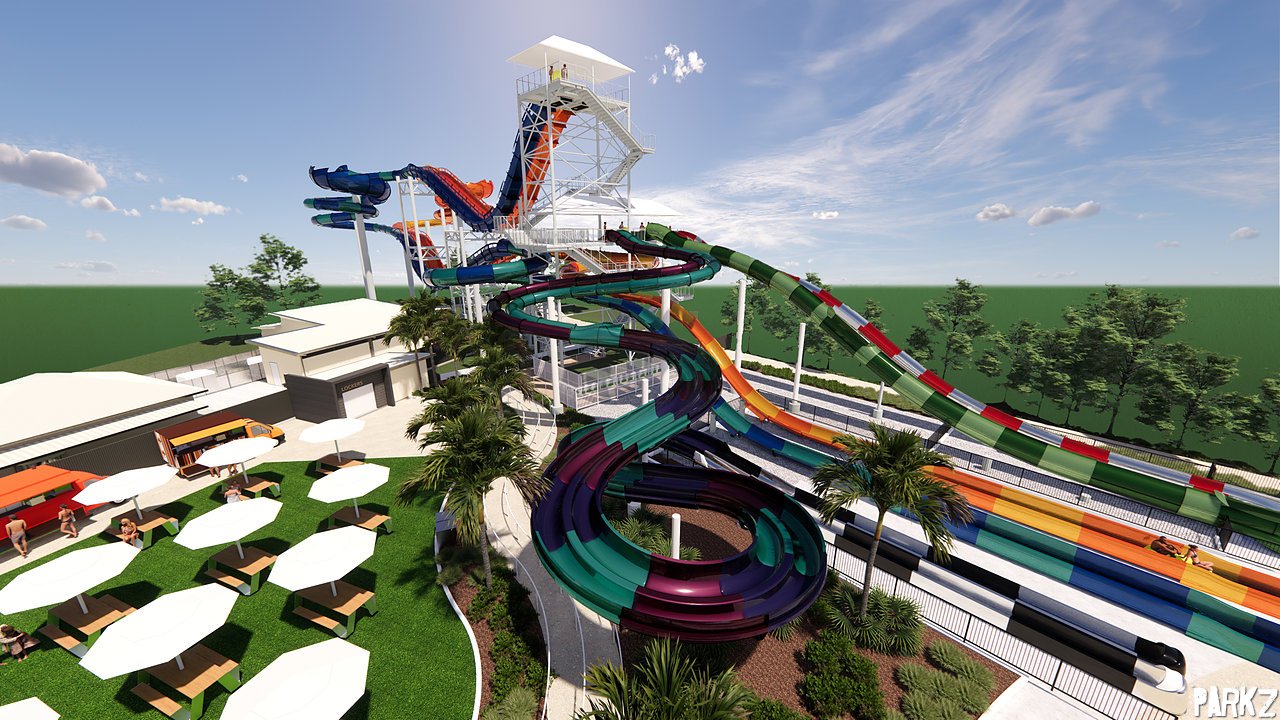 Even without a major attraction worthy of top billing, this is shaping up to be a pretty good year of new attractions for Village's theme parks.
If the Gold Coast experiences the surge in tourism it desperately needs this summer, then with or without new attractions all the theme parks are poised to benefit. Sydneysiders flocking to hairdressers and cafes in recent days seems as good an indication as any that pent up demand from southern states will mean that the Gold Coast theme parks face the very real prospect of reaching capacity and turning guests away at the turnstiles, regardless of new rides, should state borders open before the end of the year.
Sea World of course faces yet another summer with a thin ride offering. Another summer with construction hoarding and rides both new and old sitting dormant. Carnivale looks set to return, though dates and details are yet to be announced. The new offerings at Movie World, Paradise Country and Wet'n'Wild could well be more than enough to steer Village through a potentially blockbuster summer season.
Dreamworld meanwhile are all systems go with Steel Taipan. It would take staggeringly bad luck for this attraction to not launch in time for summer. Steel Taipan will have room to breathe; the biggest new attraction of the summer. It's everything Dreamworld could possibly have hoped for. And an inadvertent gesture of good will from one theme park operator to another.
When Leviathan finally launches in April 2022, it too gets its own time in the limelight and will see out the year as the Gold Coast's newest major attraction. And there's every chance they'll hang onto that honourary title until the long-awaited Arkham Asylum - Shock Therapy replacement at Warner Bros. Movie World.
Some two-and-a-half years since it was announced, the New Atlantis project feels like a frustrating comedy of errors that's far removed from the ambitious plans we saw back in 2019.
Sharks did indeed circle as it turns out, leaving Sea World to tread water and hope for the best for one more summer.
---
---
Recent articles
Now trending