Gold Coaster, Hiss-teria & Steel Taipan: Dreamworld reveals potential roller coaster names in trademark applications
With a new launched roller coaster due in late 2020 and an announced update of Hot Wheels SideWinder on its way, the first hints about themes come by way of recent trademark registrations for the names Gold Coaster, Hiss-teria and Steel Taipan.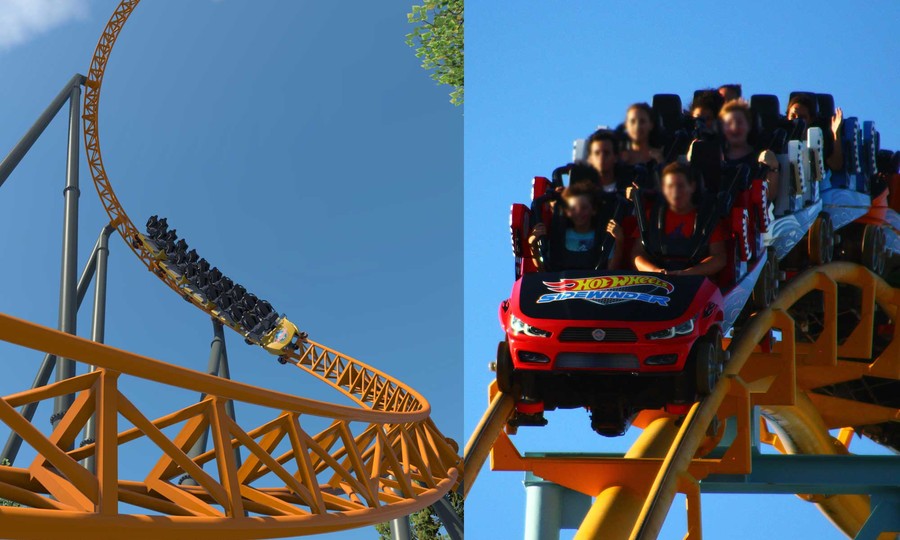 Last August Dreamworld announced the largest investment ever in a single attraction at Dreamworld. The launched roller coaster is due open in late 2020 and will be the first new roller coaster since 2011's Buzzsaw.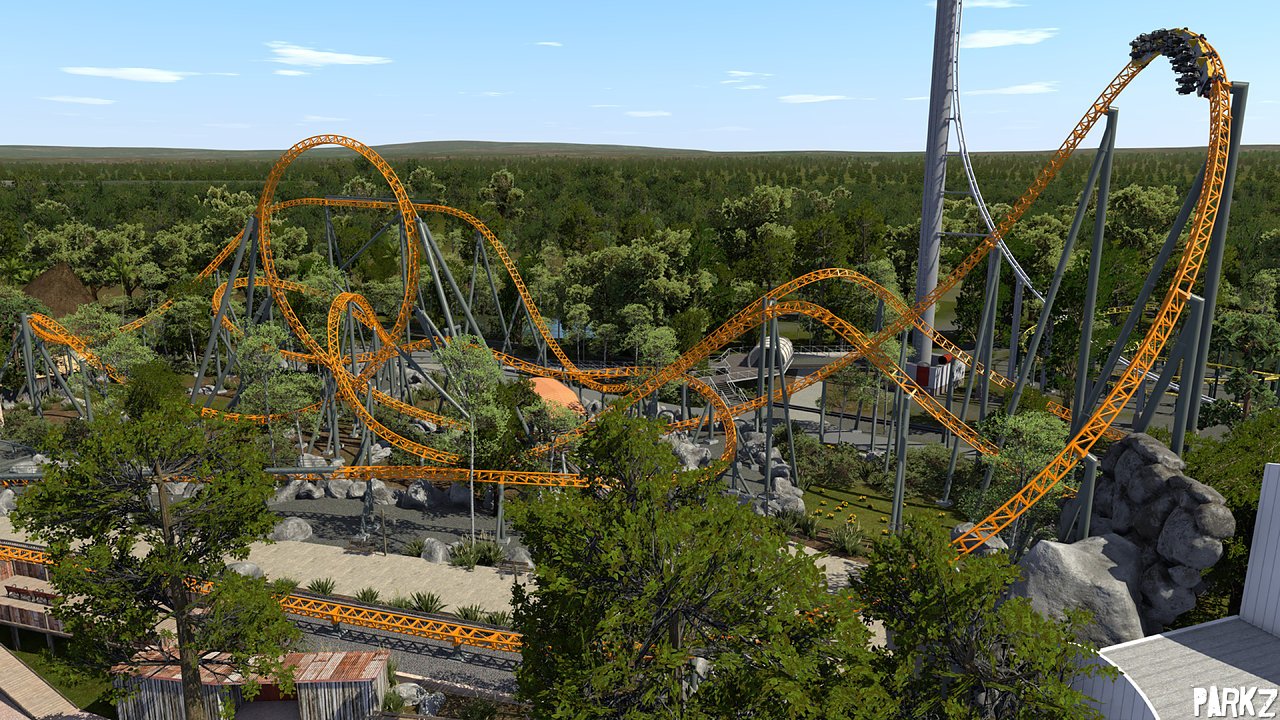 In announcing the ride, Dreamworld provided no name, theme or details beyond the physical properties of the ride. It'll be 1.2km long, feature the first shuttle launch in Australia, contain four inversions and a first-of-its-kind single spinning car that riders can elect to ride in, presumably as an additional cost experience.
Announcing a major attraction without a name is perhaps unusual but certainly not unprecedented in the world of theme parks. Its unveiling was timed with the sudden opening of Sky Voyager and the release of financial results for Dreamworld owners Ardent Leisure so it's easy to understand why the project wouldn't necessarily be fully realised a year-and-a-half prior to its opening
More recently Dreamworld dropped tidbits about an update coming to the Hot Wheels SideWinder that will see the ride drop its Hot Wheels branding. This will mark the fourth time this roller coaster has been renamed, having started its life as the Big Dipper at Sydney's Luna Park before its relocation to Dreamworld where it operated as Cyclone from 2001 to 2015.
Dreamworld has some exciting news about the rollercoaster known as Sidewinder! This attraction will be re-branded to give the attraction a fresh, new face lift. When visiting the park, you'll see works on Sidewinder have already commenced.

Dreamworld, Park Update February 2020
Dreamworld are still yet to announce a name for their new launched roller coaster or release further information about the forthcoming rebranding of Hot Wheels SideWinder but trademark applications filed by Dreamworld owners Ardent Leisure in recent months give strong clues about these two very different roller coaster projects.
Parkz reached out to Dreamworld for comment on these trademark applications however we did not hear back from them at the time of publication.
The Gold Coaster
On 25 September 2019 Ardent Leisure applied for a trademark on the names GoldCoaster and Gold Coaster.
It's almost a wonder no Gold Coast theme park has jumped on this name – it's a pun that stares you in the face basically daring you to use it. Let's just hope they choose the two word version in favour of the painfully overdone CamelCase variant.
The name would be a logical fit for the Ocean Parade area at Dreamworld, home to Hot Wheels SideWinder. It's something of a blank slate of a name; the trick will be seeing exactly how it makes use of popular Gold Coast iconography. It'd certainly be a welcome return to the surrounding area's theme following five years where the large-scale thrill ride was themed to a children's toys.
Steel Taipain
In late November 2019 Ardent followed up their Gold Coaster application with a trademark application for the names Steel Taipan and Hiss-teria. Someone had snakes on their mind with these two names, while also following naming trends in the US that has seen roller coasters like Steel Vengeance at Cedar Point or Steel Curtain at Kennywood Park in recent years.
'Steel' also allows Dreamworld to neatly separate the ride from the Gold Coast's other major attraction of 2020: Sea World's forthcoming Leviathan wooden coaster.
The decidedly cringeworthy "Hiss-teria" name was registered a few days prior to Steel Taipain so let's assume they quickly came to their senses and realised that trying to one-up the competition in the Most Convoluted Ride Name category isn't a winning strategy.
Steel Taipain on the other hand paints an intimidating picture. The name takes its cues from the most venomous type of snake in the world, responsible for four confirmed deaths over the years, while lending itself perfectly to the tangled mess of track and the natural bush landscaping depicted in the concept art of their new launched roller coaster. It not only ties in with the Australiana journey Dreamworld have been on in recent years with Dreamworld Corroboree and Sky Voyager but Steel Taipan is also a sound thematic fit for the area's rustic gold rush theme and the adjacent Buzzsaw attraction.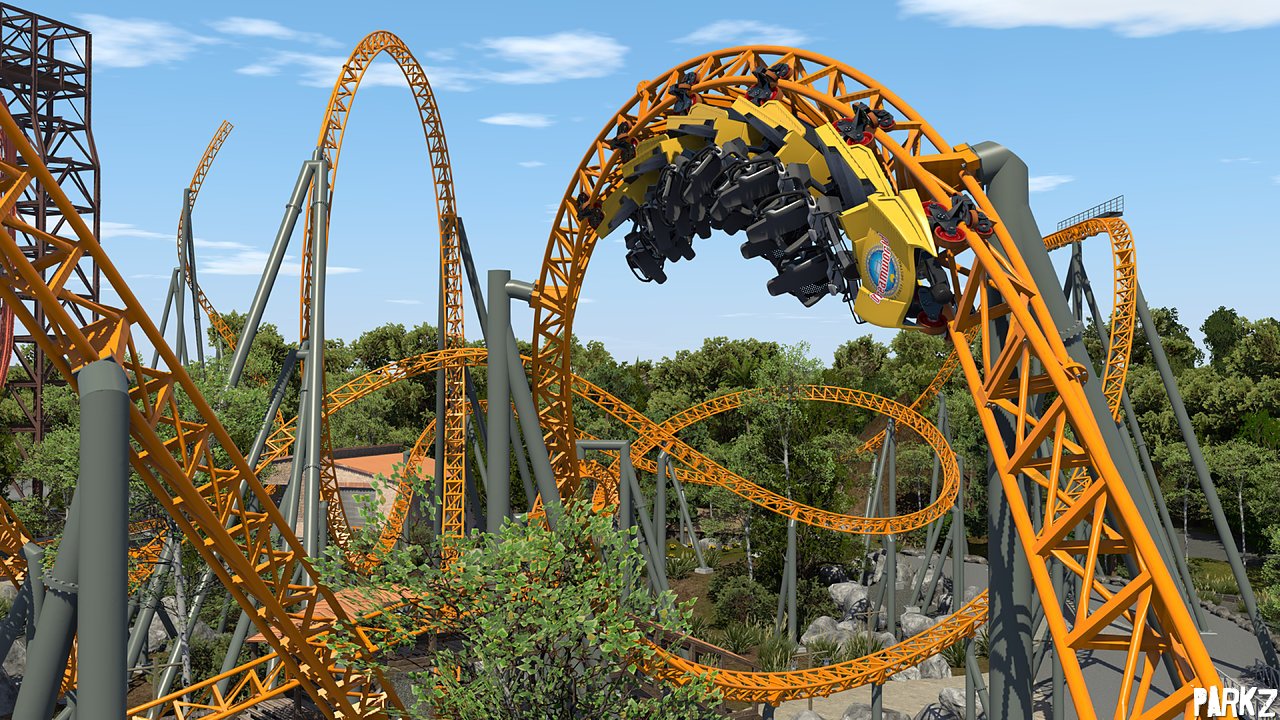 Of course if there's one thing we learnt from Sky Voyager, it's that when it comes to attraction names, trademark applications aren't necessarily a perfect predictor. Dreamworld first registered the name Flyover Australia in December 2017. By March they had cancelled this application. In September they registered SkyRyder and very quickly abandoned that plan to make one last trademark application that finally stuck: Sky Voyager.
Dreamworld's new roller coaster is expected to open in late 2020 with construction set to commence in coming months. Hot Wheels SideWinder is currently closed for maintenance until March 27, suggesting perhaps that its relaunch could happen in time for the Easter school holidays.
---
---
Recent articles
Now trending